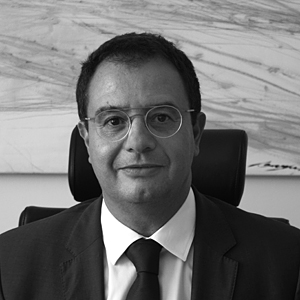 VASSILIS KARKAZIS
Lawyer
Founding Member
Practising Attorney in Greece and Germany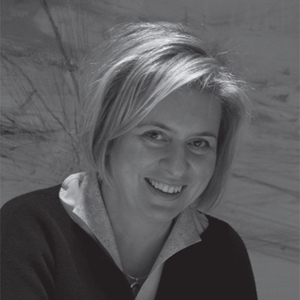 KALIROI DIMOPOULOU
Lawyer
Founding Member
Lawyer LLM Greece
Vassilis Karkazis is a practising attorney in both Greece and Germany. He was born in Austria and studied law at the University of Regensburg, the University of Cologne, and at Aristotle University of Thessaloniki School of Law.
Mr. Karkazis is the consultant of the FEDERAL ASSOCIATION FOR ECONOMIC DEVELOPMENT AND FOREIGN TRADE, BWA, for GREECE.
He is also consultant responsible for Greece of the NETWORK OF GERMAN INHERITANCE LAW EXPERTS E.V.
Since 2001, Mr Karkazis has been one of the "trusted lawyers" for the German Embassy in Athens. Since 2005, he has also counselled the Greek Consulates in Germany. He offers his services to foreign organizations operating in Greece, and has worked or continues to work as legal counsel for the German speaking Schools of Athens, German language newspaper, German Institutes, international Car, Cosmetic and Lifestyle Companies, and the Austrian company FREY WILLE, among others.
He has worked in criminal law from the beginning of his career. In recent years, he has dealt with cases related to financial crimes in international transactions, some of which have been the subject of reports in the Greek and international media.
Mr. Karkazis' professional activities are centred mostly in various European countries, such as Germany, Spain and Greece. Aside from international financial criminal law, he has many years of experience in private international civil law, in administrative and commercial law and contracts.
He provides legal consulting services for both Greek companies operating in Germany, Austria and Switzerland and for foreign companies operating in Greece.
During the Olympic Games in Athens in the summer of 2004, he was an advisor to the legal department of the German embassy in Athens.
He has also offered his advisory services to banking organizations in Greece on issues relating to Germany and England, as well as to insurance companies in Greece and Germany.
Among other things, he is involved in drafting opinions of European and Greco-German legal content in the context of comparative law. For example, he has drafted opinions on the following topics:
// Issues related to international criminal law
// Deregulation of the energy and mass transport markets
// Renewable energy sources and joint ventures
// Educational issues
// Labour law issues
// Opinions on forms of legal entities
// The legal and tax status of organisations based in Greece and abroad
// Opinions on the legal and tax status of real property
He takes part in conferences and seminars of European scope as part of his activities in the Athens Bar Association.
He is a member of the bar associations of Athens and Cologne.
Attorney Kaliroi Dimopoulou studied law at the National and Kapodistrian University of Athens. While practising law, she completed a master's degree in civil law at Athens University.
She has been practising for more than 20 years and has specialised in criminal law along with her professional experience in banking, property and insurance law (mainly traffic accidents). She is also engaged in consumer protection, new forms of contracts such as leasing, franchising and factoring, and in commercial, family and estate law. In the last few years, she has most frequently been engaged in cases related to the law regarding indebted households and the management of non-performing loans.
From 1993 to 1995, she worked with the civil law firm of Karakoulakis and Associates, where she was responsible for managing cases related to real property, contractor agreements and corporate law. She has maintained her own law offices since September 1996. Ms Dimopoulou is engaged in cases related to family and estate law, leasing, contracting, banking and criminal law, as well as trademark and competition law.
Since 1997, she has worked as a consulting associate with the legal department of "Epikouriko Kefalaio" (Auxiliary Fund, a legal entity under private law engaged in liability insurance and uninsured vehicles), and with Syneteristiki Insurance. From 1998 to 2006, she was the legal adviser for Egnatia Bank. Since 2006, she has been working with Cyprus Leasing (now Piraeus Leasing) as a legal adviser in leasing and enforcement matters.
In addition to Greek, Ms Dimopoulou is fluent in English and German.